Give the generations of tomorrow the kind of care we can only dream about today
Leaving a gift in your will to The Ottawa Hospital is a powerful way to transform the future of healthcare for your children, your grandchildren, and their grandchildren.
The future is in your hands. Inside our toolkit, you'll discover:

The information you need to make a gift in your will to The Ottawa Hospital

Why your gift will transform healthcare well into the future for generations to come

How to leave a legacy gift and still provide for your loved ones

Answers to frequently asked questions about planned giving
"When I was hit by a snowplow, I survived injuries most doctors never see. But I never lost hope because every single day dozens of medical staff at The Ottawa Hospital worked tirelessly to keep me alive.

It made me think not just about myself, but about others in our community who might one day need the same lifesaving care.

As a thank you, I left a gift in my will to The Ottawa Hospital, and I can tell you it feels pretty good knowing my legacy will live on in the hospital that gave me my life back."
"Each time one of my family members needed The Ottawa Hospital, I've been deeply grateful for their expertise and compassion ─ that's why I'm leaving the hospital a gift in my will.

It meant everything to have that care. So do you think I owe the hospital something?"
"As a donor, somebody who invests in research, I never expected to see actual change to medical practice in in my lifetime. And never mind, did I expect to see it just a few short years after my wife's death from acute myeloid leukemia.

When you think about a legacy and about what you leave for others and how you shape a world — how much more powerful can that be knowing that in some way you've given other people an extra shot at life?"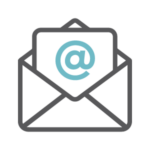 Enter your email to download our free Planned Giving Toolkit and get step-by-step guidance to create your legacy with a gift in your will.