CAREN stands for Computer-Assisted Rehabilitation Environment system. Located in The Rehabilitation Virtual Reality (RVR) lab in the Rehabilitation Centre, this state-of-the-art system allows patients to explore and interact with room-sized, 3D scenarios. The 180-degree screens work in combination with a moving platform, a remote-controlled treadmill, and surround sound.
The patient interacts with the platform and the screen using world-class motion analysis technology, and the platform can tilt in different directions, allowing the patient to be challenged with different "terrain" in a controlled environment. Safety is assured as the patient wears a harness attached to a fall restraint system allowing them to safely experiment with activities and movements they may have not done since prior to the onset of their injury or illness. Difficulty levels can be increased gradually as the patient progresses further in their rehabilitation treatment plans.
Who uses the CAREN system?
The CAREN system was initially used in part to help injured soldiers returning from Afghanistan. Since then, many civilian patients have benefitted, including those who have experienced traumatic brain injuries, spinal cord injuries, neuromuscular disease, amputation, chronic pain, stroke, mental health challenges like PTSD, and even rare autoimmune disorders.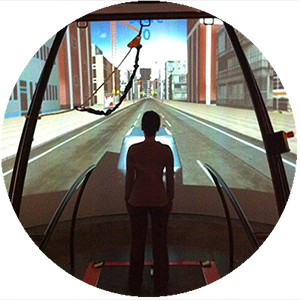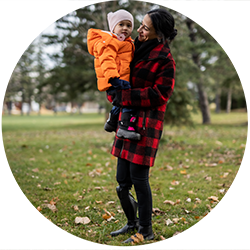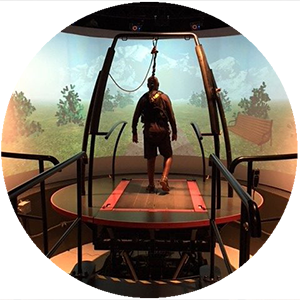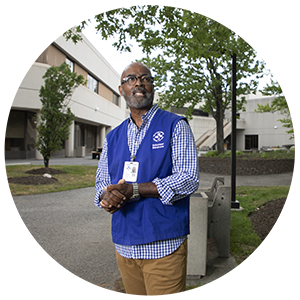 How does CAREN system help patients?
This innovative system allows patients to fully immerse themselves in their rehabilitation program in a controlled environment. They get to experience a range of different scenarios with limited risks, progressively building both strength and confidence.
The CAREN system provides opportunities that aren't available in conventional therapy, and it can make reaching rehab goals more efficient and successful.
The CAREN system also enables a collaborative approach among rehabilitation experts, physiatrists (physical and rehabilitation medicine physicians), occupational therapists, physiotherapists, mental health professionals, rehabilitation engineers, and researchers.
Do all hospitals have a CAREN system?
No, The Ottawa Hospital is fortunate to be one of only two hospitals in Canada with a CAREN system that both provides patient care and is used for research. Ours was installed in 2010 in partnership with the Canadian Forces, and thanks to the generosity of the community. This is another example of how donations help provide patients with lifechanging equipment that can help them get better faster and back to doing the things they love.