The Ottawa Hospital is home to some of Canada's most innovative women leaders in health care. Our female physicians, researchers, and clinicians are blazing the trail, conducting groundbreaking research and providing world-class care.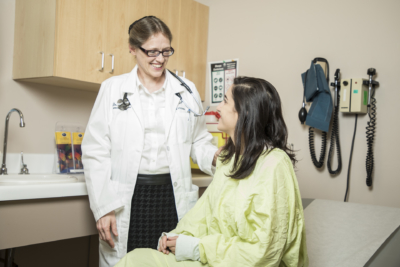 While already recognized as a leader in health care and research, The Ottawa Hospital is constantly looking for ways to improve patient care, outcomes, and its performance as an institution. One key element to this success is encouraging women to take on more leadership positions.
Dr. Virginia Roth, The Ottawa Hospital's first female chief of staff, has dedicated much of her career to not only working on some of the most feared infectious diseases over the last two decades, but also to empowering women in the workplace.
Women empowering women
What started as a dream of becoming a neurosurgeon has grown into a career that has helped shape the lives of many women in our community. Dr. Roth co-founded the Female Physician Leadership Committee to recognize, encourage, and support potential female leaders at The Ottawa Hospital. "Recognizing, supporting, and encouraging these women are the steps we need to really make sure we have the best leaders at the table," said Dr. Roth.
Since the committee's inception more than six years ago there has been substantial progress. More female physicians are being recruited, and a higher proportion of physicians and division heads are now women.
"We're seeing a culture change because the number of women physicians here has been going up," exclaimed Dr. Roth. "Especially in areas like surgery and emergency medicine where, in the past, we hadn't seen so many women in those roles."
Shaping female leaders, now and in the future
Dr. Roth credits Dr. Jack Kitts, former President and CEO of The Ottawa Hospital for his leadership in this regard. With support, mentorship, and training, women in medicine have more opportunities than ever before.
"The tone is set at the top, and if the leaders don't see this as essential it's not going to happen," said Dr. Roth.
Dr. Roth hopes to inspire more women and guide them toward the pursuit of leadership roles at The Ottawa Hospital.
Meet just a few of the women revolutionizing health care right here in Ottawa – and around the world.
Dr. Kari Sampsel
Medical Director for The Ottawa Hospital's Sexual Assault and Partner Abuse Care Program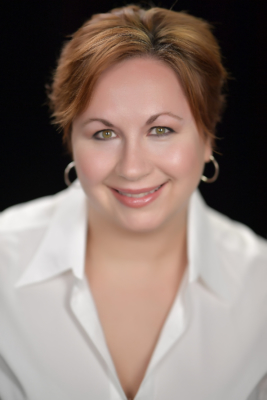 As a medical student, Dr. Kari Sampsel wondered if oncology was the right career choice for her. In her first year, however, she was invited to spend time in the Emergency Department for a shift – and she never looked back.
Throughout her training, Dr. Sampsel had the opportunity to work alongside a forensic expert who solidified her interest in clinical forensic medicine, particularly in the care of survivors of sexual assault or intimate partner violence. Today, as the Medical Director for The Ottawa Hospital's Sexual Assault and Partner Abuse Care Program, Dr. Sampsel has cared for thousands of survivors with compassion and expertise, on what is likely one of the worst days of their lives. "To be the champion for those who have been victimized or have no voice, to get them back on their feet, is extremely fulfilling," expressed Dr. Sampsel.
Being a female physician in this line of work is incredibly unique. "Despite greater than 50 percent of medical school classes being female, the default assumption in medicine is that men are the doctors," said Dr. Sampsel. "The assumption when I walk in the room is not that I am the senior physician on the team."
Navigating her place within this structure has been challenging at times, particularly in the areas of research, leadership, and clinical care. But it's a challenge she has been willing to face head-on. After all, she was raised by strong-minded women. "My grandmother was a staunch feminist before it was fashionable to do so," said Dr. Sampsel. "My mother forged her own path – staying home to raise her kids during the peak of early feminism, going back to university and completing her degree at age 40, and having a successful career while being an involved, superwoman mother!"
Dr. Sampsel has been fearless in the pursuit of her dreams. She credits several female mentors and friends for inspiring her to have an impact on the lives of patients and hopes that she will do the same for other women.
Dr. Kednapa Thavorn
Scientist and Scientific Lead of the Health Economics Unit at the Ottawa Methods Centre at The Ottawa Hospital.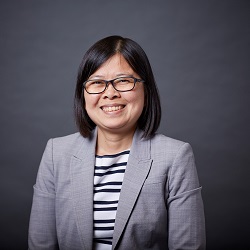 As a health economist in the Methods Centre at the Ottawa Hospital Research Institute, Dr. Thavorn has one goal: to improve health-care policies, and ultimately, the quality of patient care. She is a well-published researcher and has always found meaning and motivation when her findings have directly impacted and improved decision making for a heightened level of patient care and hospital administration.
Dr. Thavorn believes that as one of only a few women in her position as a health economist at our hospital, she can share and contribute different views and perspectives that might not otherwise be thought of in meetings and committees that often lack diversity.
"I believe that a diverse workforce can help foster creativity and innovation. Different backgrounds, experiences, and ideas can promote healthy discussions that move our hospital forward." – Dr. Kednapa Thavorn
When asked what her advice is to young female researchers, she expressed the importance of being confident in one's abilities. "Find good mentors who are willing to share skills and knowledge and provide ongoing support. Building a professional network can offer endless opportunities. Your network can provide additional knowledge and skills that you need to get your job done, do your job better, or get the job that you want."
Dr. Jessica Dy
Division Head of General Obstetrics and Gynecology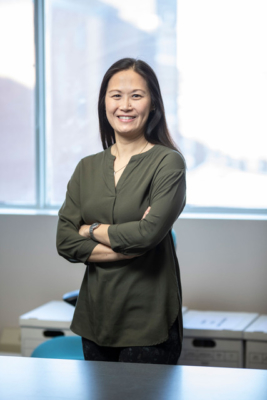 Dr. Jessica Dy has a passion for practicing both medicine and surgery. It's one of the reasons she loves her role as Division Head of General Obstetrics and Gynecology. As an Obstetrician, Dr. Dy takes pride in being part of a healthy pregnancy and having the opportunity to support expectant mothers and their families. "It gives me great joy to bring new life to the world," said Dr. Dy, "but also take comfort in the fact that we are saving mothers' lives every day."
As a female physician in this field, Dr. Dy can truly empathize with what each woman, and mother, that walks through her door is going through. "I believe my patients appreciate that I can relate to their period pains. Also, being a mother of three myself has certainly given me more confidence when I talk about pregnancy pains, labour, and all the fun things that come with a newborn," explained Dr. Dy.
Dr. Dy doesn't shy away from expressing the challenges women face in being physician leaders.
"Women at work are where they are because they worked extra hard to get there. We need to acknowledge and recognize this more." – Dr. Dy
What advice does Dr. Dy have for young women considering a career in medicine? "It is a very fulfilling career, but you have to be ready to work hard and fight for your spot."
Dr. Angela Crawley
Scientist, The Ottawa Hospital Research Institute, Chronic Disease Program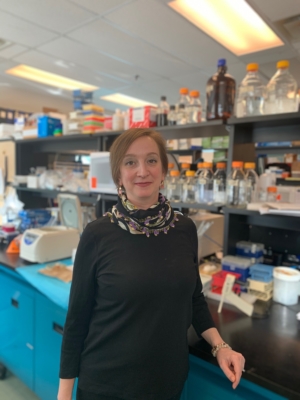 Have you ever considered how the medicine and care so many rely on today is developed? It's through leaders in research such as Dr. Angela Crawley, who dedicates much of her life researching chronic infections and liver disease. More specifically, she participates in clinically-relevant studies in diseases that affect some of our most vulnerable people.
From a young age, Dr. Crawley's grandfather, Dr. John Crawley, DVM, PhD, inspired her to take this path. Then, throughout the duration of her career, she was inspired by many other men and women in science, taking lessons and advice whenever possible. As such, Dr. Crawley has marvelled at the collective experience of seeing so many amazing women adding to the diversity of our research institutions. "While there are a smaller number of women leaders, resulting in fewer role models to other women to enter and stay in biomedical research," said Dr. Crawley, "I personally have met many amazing women in my training and career, too many to even list."
Dr. Crawley feels strongly that all of these women, including herself, have earned their positions in science through hard work and dedication – each making great contributions to their respective disciplines. "Behind that woman is often a whole slew of life's complexities (e.g. relationships, health issues, children) that are juggled while she achieves and struggles to maintain that level of greatness, to prepare to overcome future obstacles, and achieve more," expressed Dr. Crawley.
Dr. Crawley is an avid supporter of diversity and gender equality in the Faculty of Medicine at the University of Ottawa, regularly assisting in workshops on harassment and intimidation for medical students and residents. She has provided recommendations in the recruitment, retention, and recognition of female scientists.
Research careers can be an arduous pursuit, particularly for women. Dr. Crawley is an active role model for many young female research trainees in the University of Ottawa's graduate studies programs, whom she strongly encourages to pursue their passion and strengths in science, despite its inherent challenges and uncertainties. She is confident that with the appropriate encouragement from effective mentors, you can stand firm and strong in navigating the path to success and that the rest of life's complexities such as love, and possibly family life, will all fall into place.
Dr. Debra Bournes
Chief Nursing Executive and Vice-President, Clinical Programs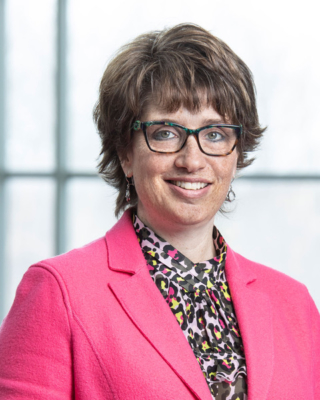 Dr. Debra Bournes never planned to become a nurse, but when the option to go to nursing school presented itself, she jumped at the opportunity. It was during her first job as a nurse that her love for this line of work truly blossomed. It was then that she realized the opportunity and responsibility nurses have to make a significant difference; seeing patients and their families through some of the most difficult times in their lives.
Now, in Dr. Bournes' current leadership role as Chief Nursing Executive and Vice President of Clinical Programs, she is making a difference in a new way – by creating and supporting local, regional, and provincial systems and processes that help nurses and other health professionals provide personalized and meaningful health care. She works with health-care teams to engage patients and improve their health-care experiences. She also helps create quality work environments where teams feel supported, energized, and inspired to be the best they can be.
Dr. Bournes feels confident in her abilities as a leader and mentor, having had several amazing women as mentors herself who guide her throughout her career. "In my first professional leadership role Dr. Gail Mitchell was my mentor," Dr. Bournes explained. "She was the Chief Nursing Officer where I worked and she taught me how to be a leader and how to stay engaged with what I was passionate about, even when it got hard, because to see that you are making a difference, even if it is a little bit at a time – is very worthwhile. She also introduced me to Dr. Rosemarie Rizzo Parse, who continues to be a force in my life. Her work fundamentally changed how I relate with people and shaped how I am as a leader."
Dr. Mary Ferguson-Paré was another source of inspiration for Dr. Bournes. Together, they created a research culture and team that supports growth and innovation in nursing and personalized care. "All of these incredible women continue to be wise presences in my life so that I can do what I do!" said Dr. Bournes.
Though these aforementioned women shaped Dr. Bournes' leadership style, she continues to be inspired every day by the knowledge and expertise of all of the women who work at The Ottawa Hospital. "It is a privilege to call them my colleagues and to learn from and be challenged by them," expressed Dr. Bournes. "They all make a difference every day and that is what helps make The Ottawa Hospital an incredible place to work."
Dr. Jacinthe Lampron
Medical Director, Trauma Program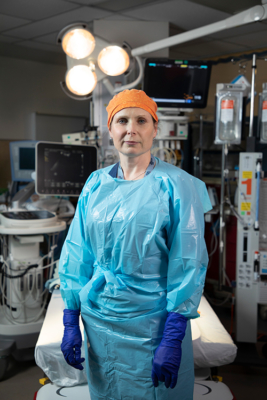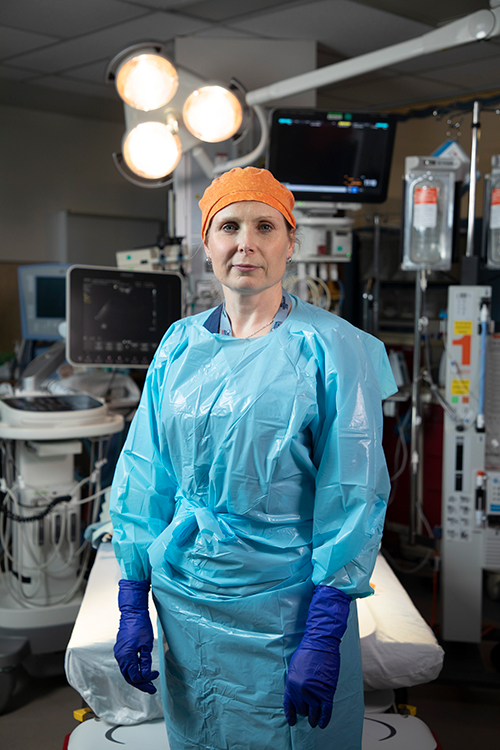 Dr. Jacinthe Lampron has always had an interest in becoming a surgeon. But it was her deployment to Afghanistan, working in the medical unit with the Canadian Armed Forces, which solidified her interest in trauma. "There, major trauma was a daily event. I realized that with resuscitation and surgical skills, I could make a difference to acutely injured patients." said Dr. Lampron.
Though her tours in Kandahar fueled her passion for saving the lives of the most severely injured, she credits her supervisor and mentor Dr. Najma Ahmed for sparking her curiosity in this field as a surgery resident. "She definitely inspired me and probably defined my career choice," exclaimed Dr. Lampron. "Having a mentor is very useful and helps navigate the system we work in."
Dr. Lampron hopes that she too can act as a mentor and help pave the way for female residents and colleagues to feel comfortable in the pursuit of what interests them the most, regardless of what that may be. "I believe in equal access to opportunity," said Dr. Lampron. "If someone is interested in a position, the gender should not matter. What matters most is fairness and competency."
The Ottawa Hospital is a leading academic health, research and learning hospital proudly affiliated with the University of Ottawa.