Taggart Parkes Foundation helps shape the future of Ottawa with a $10-million donation
Taggart Parkes Foundation helps shape the future of Ottawa with a $10-million donation
It is a universal truth that the quality of a foundation most often determines stability and longevity. This can be said of construction, of a family, of a community. This is certainly true in Ottawa, which has been built on the vision and generosity of families like the Taggarts.
With an almost 75-year history in the city, the Taggart Group of Companies has become an award-winning builder, demonstrating their unique ability to create enduring structures and communities — turning empty fields into welcoming, walkable, liveable communities.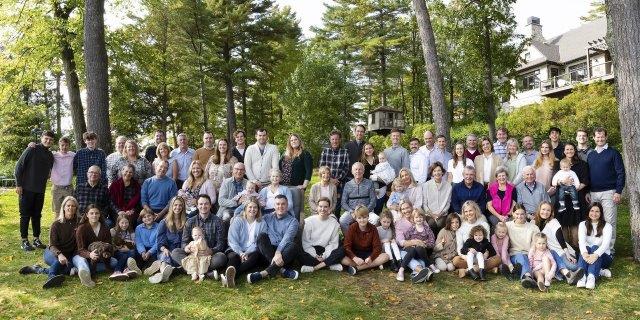 From their first purchase of property in Ottawa's west end for our returning war heroes to a collection of companies and a formidable workforce, the Taggarts have paved a path to success. But more than that, through their family-run, non-profit organization, the Taggart Parkes Foundation, they have made it their mission to make Ottawa a better, kinder place to call home. From empowering at-risk youth to fostering healthy communities to supporting cancer research, for three generations our city has benefited in countless ways from the Taggart touch.
Now, with a $10-million donation to the Campaign to Create Tomorrow, the Taggart Parkes Foundation is once again investing in our communities, in our future, and their support will not only revolutionize healthcare but will shape our city for generations to come.
The $500-million Campaign to Create Tomorrow sets in motion a vision to transform how the world delivers healthcare — by building the most technologically advanced hospital in Canada and taking groundbreaking research and innovation to unprecedented heights.
Thank you, Taggart Parkes Foundation, for your deep commitment to our communities and your inspirational generosity.
About the Campaign to Create Tomorrow
The Campaign to Create Tomorrow is the largest fundraising campaign in our region's history. It will help fulfil the most ambitious vision ever for the future of The Ottawa Hospital, focused on four critical pillars.