We have come a long way since the surgical practices of the Middle Ages. Back then, physicians were forbidden from shedding blood, so surgery was often done by barbers, who had sharp razors and excellent coordination.
It wasn't until almost 1800 that surgeons had to get the same medical training as doctors. Things like anesthesia, antiseptics, and antibiotics over the next 100 years made surgery safer than it had ever been before by the 20th century.
Over the past few decades, though, we've seen yet another innovation revolutionizing surgery as we know it: minimally invasive surgery.
What is Minimally Invasive Surgery?
Described as the single most important advancement in the surgical treatment of injury and disease, minimally invasive surgery refers to a wide range of techniques using small incisions, or even no incisions, for surgical procedures. It marked a move away from the large incisions of traditional surgeries. It relies on modern imaging techniques — including high definition cameras, X-Rays, and monitors, and because minimally invasive surgery is usually more detailed and precise, it can take longer to perform and requires highly-skilled surgeons.
Often, minimally invasive surgery is done by hand using endoscopes, thin tubes with a light and camera on the end. They allow the surgical team to see inside the patient's body without using large incisions. The first endoscope was invented in 1806, but it used a candle! Significant improvements over the next 150 years resulted in the brighter, safer, and smaller endoscopes used today. Different types of endoscopes are used for different parts of the body; for example, laparoscopes are used for abdominal surgeries, and bronchoscopes are used for lung airways.
Robotic minimally invasive surgery is a relatively recent addition to the field, where the surgeon sits at a console using hand controls, rather than doing the surgery directly on the patient. They track their progress in 3D on a monitor, much like a video game. This approach uses advanced software to help the surgeon perform extremely precise maneuvers. The da Vinci Surgical System, which The Ottawa Hospital has been using since 2012, is an example of one of these robotic technologies.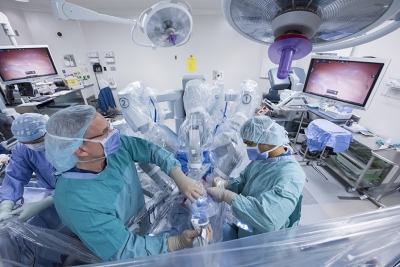 Minimally Invasive Surgery at The Ottawa Hospital
In 2006, The Ottawa Hospital made minimally invasive surgery a top priority under the leadership of Dr. Éric Poulin, then Head of the Department of Surgery. Since then, we've added two new surgical suites that house technology designed for minimally invasive surgical procedures that would have seemed impossible even a few decades ago.
"There is not a single department that is not covered by minimally invasive surgery. The impact on patients, and the healthcare system, is unbelievable."

— Dr. Éric Poulin
The types and uses for minimally invasive surgery are wide-ranging, but there are a few areas that show how groundbreaking it is, and how The Ottawa Hospital is using it to create tomorrows for countless patients in Ottawa and beyond.
Endovascular Surgery
One of the best-known types of minimally invasive surgery is endovascular surgery — which refers to surgery done on blood vessels. Endovascular surgery is often used to treat atherosclerosis — the build-up of plaque in an artery. It involves the surgeon making a small incision in the upper leg and then inserting a thin guide wire up to the build-up. Then, they'll guide a thin, narrow tube over that wire, and use it to carry a stent to the area, which expands to keep the artery open and allow blood flow. This type of surgery might also be used to treat aneurysms, and has significantly lowered the mortality rate in these cases.
Minimally Invasive Skull Base Surgery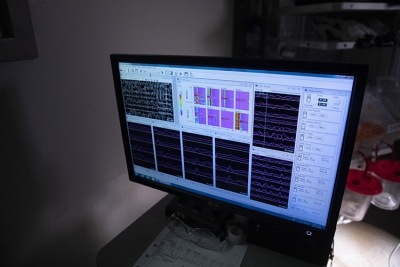 Another kind of minimally invasive surgery has transformed skull base surgery. Before, when someone had a brain tumour in hard-to-access regions of the brain, they had to use a craniotomy to remove the tumour. This meant making a large incision, removing part of the skull, and then lifting the brain to access the tumour. Infection rates were high, and recovery took about six months. Now, in some cases, surgeons at The Ottawa Hospital can use a scope to go through the nose to access those regions and remove the tumour through the nose, all while minimizing the risk of damage to surrounding areas, and without a single stitch. Hospitals around the world are looking to The Ottawa Hospital's own Dr. Alkherayf to learn more about this approach; over the past decade, he's been advancing minimally invasive brain surgery techniques.
Minimally Invasive Gynaecological Surgery
At The Ottawa Hospital Shirley E. Greenberg Women's Health Centre, our experts have also pioneered minimally invasive gynecological procedures that allow patients suffering from heavy menstrual bleeding, fibroids, endometriosis, pelvic pain, and other complex gynecological conditions to resume their normal lives more quickly, sometimes within hours.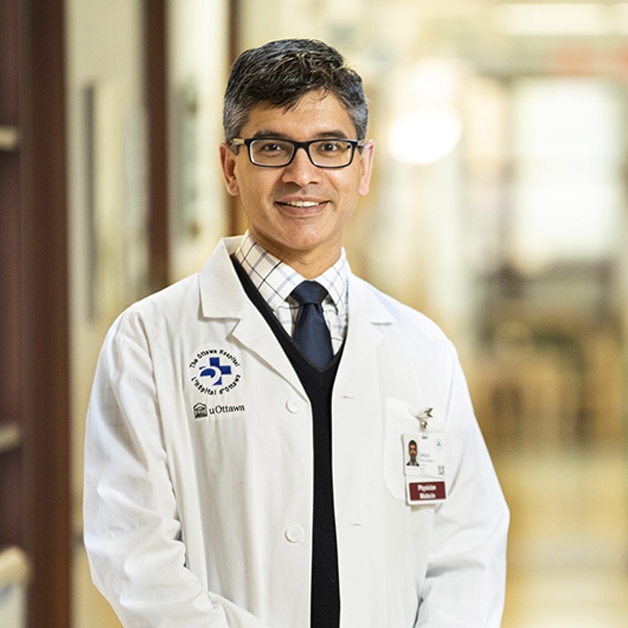 "I believe in minimally invasive alternatives for women because they offer a quicker recovery, less pain, fewer risks, and the results are fantastic."

—Dr. Sony S. Singh, Director, Minimally Invasive Gynecology, The Ottawa Hospital Shirley E. Greenberg Women's Health Centre
Hear how Dr. Sony Singh is impacting women's health at The Ottawa Hospital and raising funds for research and advocacy in episode 33 of Pulse Podcast.


The Ottawa Hospital's early adoption of the minimally invasive approach to surgery wouldn't have been possible without community support, which helped fund the two surgical suites, lifesaving technology including the da Vinci Surgical System, and the expansion of minimally invasive surgery at The Ottawa Hospital Shirley E. Greenberg Women's Health Centre.